3 tags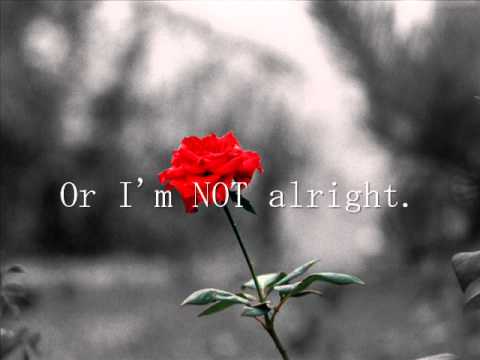 3 tags
3 tags
Love and Pain
What if  … is man's greatest hindrance in everything that he do.  But,  what if  because of fear, we didn't do the things that would have made us happy? In life,  I think,e verything is a gamble.  If you won't  take a chance, you won't be able to win anything or at all.  And the  same goes for  love. Love and Pain (Photo Credit: mifscout-kareenakapoorwallpaper) Love and Pain (Photo Credit:...
3 tags
I hate that feeling where you don't even know what...
Don't Be Afraid To Be Yourself. →
heckyeahtumblrchallenges: A bit gay but whatever I'm bored Reblog and bold what applies to you. I'm loud. I'm sarcastic. I cry easily.  I have a bad temper.   I'm easy to get along with.  I have more enemies than friends. I've smoked I drink coffee.  I clean my room daily. My appearance: I wear make-up.  I wear a piece of jewelry at all times. I wear contacts. I wear glasses.  I have...
I fall for people way too easily.
blahhjohncenn: I don't know how. But if I constantly talk to someone, then I will pretty much start developing feelings. It's just me. I wish I wasn't like this though.
"I don't know why I keep on loving you despite the fact that I'll get hurt again..."
Fuck Yeah Love!: Life's all about moments of... →
fuckyeahhlove: The left is my tattoo and the right my boyfriends, yes we did get matching tattoo for our birthdays, which are only 4 days apart. A lot of people think we were foolish to get matching tattoos, and they usually say something like "You guys better not break up" or "you're going to end… Tru dat
2 tags
2 tags
"It still hurts that you're doing completely okay, without me…"
"You can search throughout the entire universe for someone who is more deserving..."
– BUDDA
4 tags
BASKETBALL: You don't shoot the ball you don't Score. LIFE: You don't take a risk you don't reap the Rewards
2 tags
2 tags
We will never find the
reason kung bakit tayo nagmamahal.The moment you find the reason, hindi kana nagmamahal kasi you will be logical to reason out why you are in love. Kapag nagmamahal ka, basta nagmamahal ka lang. You make sacrifices nang hindi mo alam kung bakit mo ginawa. You break all the standards, you bend all your ideals kasi lang gusto mo; with no definite reasons at all.
"Love is like driving down the hill in the middle of the night, on flat tires,..."
– Papa Jack
Fuck Yeah Love!: Have you ever had that one person... →
fuckyeahhlove: Have you ever had that one person who just came into your life and took you by storm? One who consumed your heart, mind, and soul all at the same time? I never knew that it was possible to feel that particular way about a person, until I met you. You were the best thing that's ever happened to…
2 tags
3 tags
1 tag
BOY: I need someone to talk to you.. GiRL: Im always here for you. BOY: I know. GiRL: Whats wrong? BOY: I like her *so0oo* much.. GiRL: Talk to her.. BOY: I dont know.. she ll never like me. GiRL: Dont say that. You are amazing. BOY: I just wanna tell her how I feel .. GiRL: Then tell her. BOY: She wont like me. GiRL: How do you know that? BOY: I can just tell. GiRL: Well just tell...
2 tags
2 tags
Trust
Boy: if i ask u to jump down, will u do it? Girl: yes i will.. Boy: Why? Girl : because i know you will catch my hand n pull me up. Boy: if i don't then? Girl: Then I will die with the believe that you tried your best but couldn't save me..
3 tags
"A 'Relationship' Without 'Trust' Is Like Having A Phone..."